We help people like you
Hart and Bones provide expert podiatry and physiotherapy care to patients across Thanet and South East Kent. Talk to us today to see how we could help you.
In new purpose designed facilities and a caring environment, we work to exceed your expectations delivering the latest evidence backed and clinically reasoned physiotherapy and podiatry treatments.
At Hart & Bones, our therapists enjoy being able to provide a multidisciplinary approach to your treatment and this may on occasion involve jointly assessing and treating your condition.
We prevent as well as treat –  getting you back to optimum function and performance to keep you
HAPPY, HEALTHY AND MOVING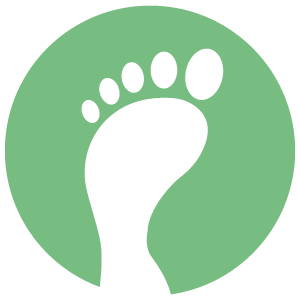 Podiatry
Podiatry involves the assessment, diagnosis and treatment of any problem relating to the foot whether it is a fungal nail infection, corn or a biomechanical abnormality.  Regular, general foot care will improve pain and mobility.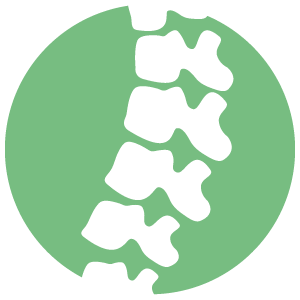 Physiotherapy
Physiotherapy is the treatment of injury and disease using physical remedies rather than medication. It can help with problems that affect movement such as back pain or injury and help to manage long-term medical conditions.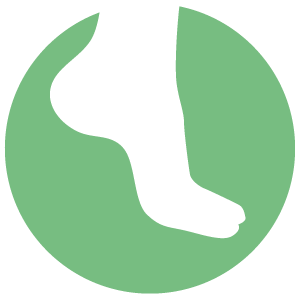 Sports Injuries
Treatments for sports injuries vary depending on the type of injury and it's severity. As well as physical treatment and rehabilitation, we offer advice on how to best manage the problem to ensure that you get better and back to your activities.
All our treatment plans are approached in a holistic way and are tailored to suit the individual
Recently when an ankle injury was causing trouble, Alice consulted with Karen and between them they came up with a viable solution.
For me, having these two consummate professionals working together has my endorsement. Thanks to you both for the care and attention you have taken over me throughout the years.
R.A. – Broadstairs
Alice has been treating me for a chronic condition which affects my neck, shoulders and back. Her treatment is holistic, sensitive to the need at any time.
It really works, delivered in a warm and caring manner mixed with plenty of laughter.
I would wholeheartedly recommend her professional treatment and care.
P.W. – Westgate
Some 10 or more years ago I was diagnosed with Type 2 Diabetes which motivated me to find a Podiatrist.
Luckily for me I found Karen and with monthly appointments she has kept my feet in good working order ever since.
J.J.A. – Broadstairs
Alice Bones looks after three generations of our family.With unrivalled skill and care she helps to enable the 93 year old to remain at home despite severe arthritis.
Alice works wonders on the patient while at the same time facilitating the carer to do a few things to ease joints, muscles and swelling between visits.
We are so fortunate to have found Alice and are only too pleased to recommend her.
H.W. – Cliftonville
I first met Karen when she worked at Broadstairs Health Centre. I followed her when she moved into private practice because of her expert care and treatment of my complicated foot problems.
Throughout this long period of time I have always experienced her professional and friendly attention.
J.B. – Broadstairs
Alice Bones's consultative approach spent time focusing on all aspects of my life to develop a simple, structured and easy to follow physio plan.
Alice has a fantastic warm and friendly no nonsense approach and an ability to quickly and effectively get to the heart of the problem with very effective solutions.
Using the physio plan Alice devised every day I am now pain free, back playing football with my 7 year old son and road cycling again. I highly recommend Alice Bones to anyone who needs some friendly specialist guidance and excellent care.
S.M. – Birchington
Podiatry
Monday & Thursday
8.30 - 5.00 pm
Tuesday & Wednesday
8.30 - 4.00 pm 
Physiotherapy
Monday, Tuesday & Thursday
8.30 am - 5.00 pm
How much does a session cost?
Find out more about our rates and the services that we offer
Our practitioners are fully qualified
To protect the public, the titles of Physiotherapist, Podiatrist and Chiropodist are legally protected which means anyone using these titles must be registered with the Health and Care Professions Council (HCPC).